Serenata de Amor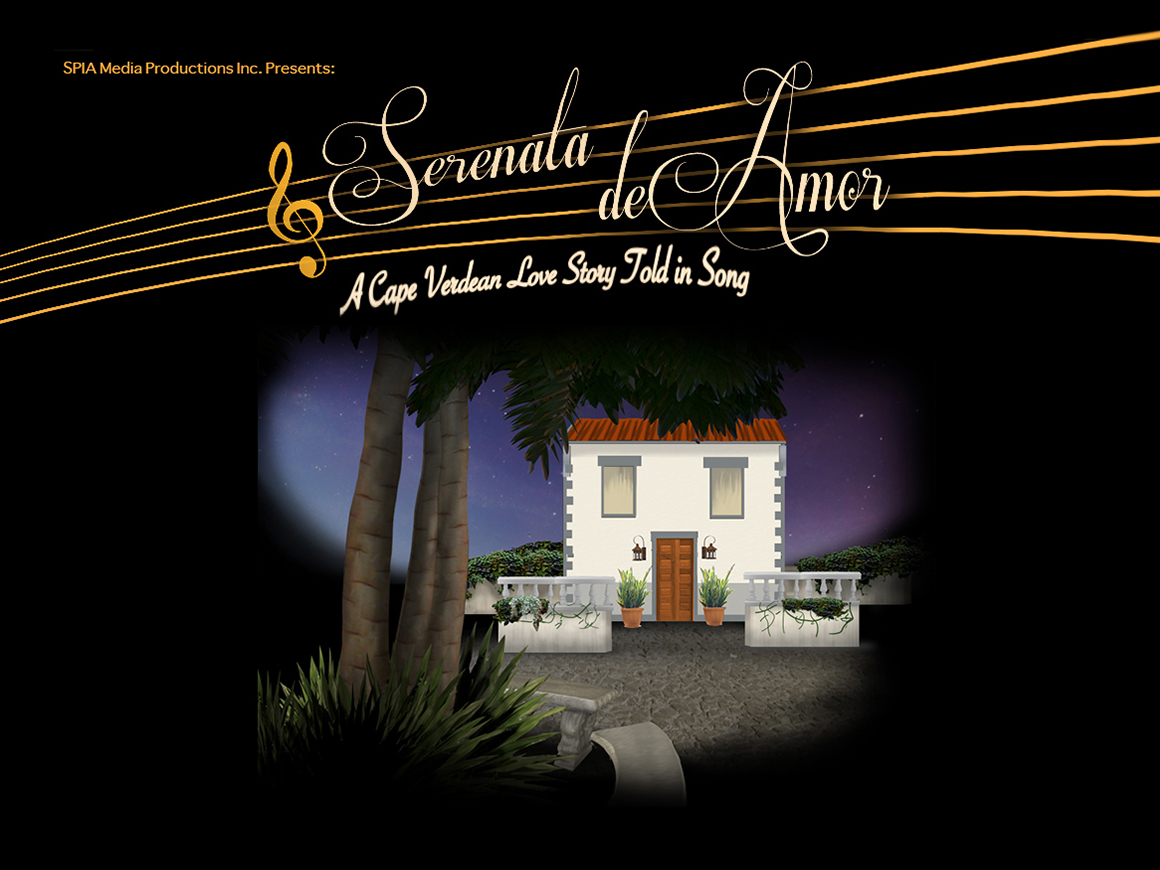 Serenata de Amor is a period piece, set in the 1940s on the island of Brava, Cape Verde, and is a tribute and homage to the morna of Cape Verde. Brava is the island renowned for legendary composers of the morna, including Eugenio Tavares who is widely considered the Mozart of Cape Verdean music. Serenata de Amor is about unrequited love, the hope of love, forbidden love, and the triumph of love. Told in song, the story of Serenata revolves around a young man arriving at a villa in Brava with a group of musicians to serenade the woman of his dreams. The serenade was very much a part of the tradition of courtship and romance in Brava, with elaborate protocol and etiquette, but also often fraught with peril because of class divisions.
Serenata de Amor is a reflection of the stories embedded in the collective consciousness of Cape Verdeans and channeled in the music and Crioulo language of Cape Verde. Language and music are windows to the soul, and are the fuel and inspiration for our stories. Embedded in the notes and lyrics of the mornra are the core elements of Cape Verdean identity, memory, culture and traditions. Mornas are about love, but also the loss of love, loved ones and separations. Mornas are how we celebrate life and also how we grieve.
Serenata de Amor is an homage to those who came before us, and a gift, from us- all generations of the Cape Verdean community who, with our friends, students, alumni and colleagues at Emerson, came together over the last year to create and tell this story. Our dream is that the music soars, forever after, as a sustainable legacy and reminder of those values and traditions that have sustained this remarkable community of the Diaspora for almost five hundred years, and for close to two hundred years in this land of America.
Serenata is about home, and at the same time recognizing that home is a state of mind, not a specific zip code or location. It is about emigration; it is universal-everyone comes from somewhere. Its about love: contemporary, classic, timeless.
Read the Boston Globe article about Serenata de Amor, "Music of the Heart" 
The Making of Serenata de Amor
Serenata de Amor Live Mix (WERS 88.9 F.M. 50 minute interview with live performance of cast)